Kalidou Sow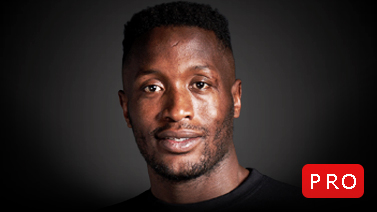 Focus, concentration, and the desire to constantly improve: growing up in Paris, Kalidou Sow had all the gifts he needed to turn pro…as a basketball player. Unfortunately, injury prevented him from pursuing a professional sporting career but, like some other notable players before him, he was able to transfer those key attributes to a different competitive arena: the poker table.
---
Kalidou ran several companies in his native France before committing to poker full-time. While many players start off playing micro-stakes online, honing their skills and discovering their talent as they move up in stakes, Kalidou got his start in home games with friends. It was there that his passion for the game was ignited, and with his aggressive style and talent for reading players, Kalidou was soon making a name for himself on the live tournament circuit.
Then, in late 2017, came a breakthrough: back to back tournament wins in the PokerStars Championship Prague Main Event and PokerStars Festival London, for combined prize money of close to a million dollars. The latter title also came with a Platinum Pass, sending Kalidou to the 2019 PokerStars Players NL Hold'em Championship in The Bahamas, where he cashed in three events.
Kalidou specialises in live No Limit Hold'em tournaments but is adding more online and Omaha to his schedule, in a bid to achieve his dream of becoming the best player he can be. Join him online at PokerStars.