Forget your New Year's Resolutions this year and do something a bit more fun instead – make 2019 the year of your poker bucket list.
All the things that you've always wanted to do but haven't had the money or the impetus to actually get round to. Some of the following entries are easy, some a bit more difficult, but poker is the game where nothing is impossible. Get yourself organised, add some positivity and a dash of luck, and you could end up realising all of your poker dreams. Your future starts right here.
Go to Las Vegas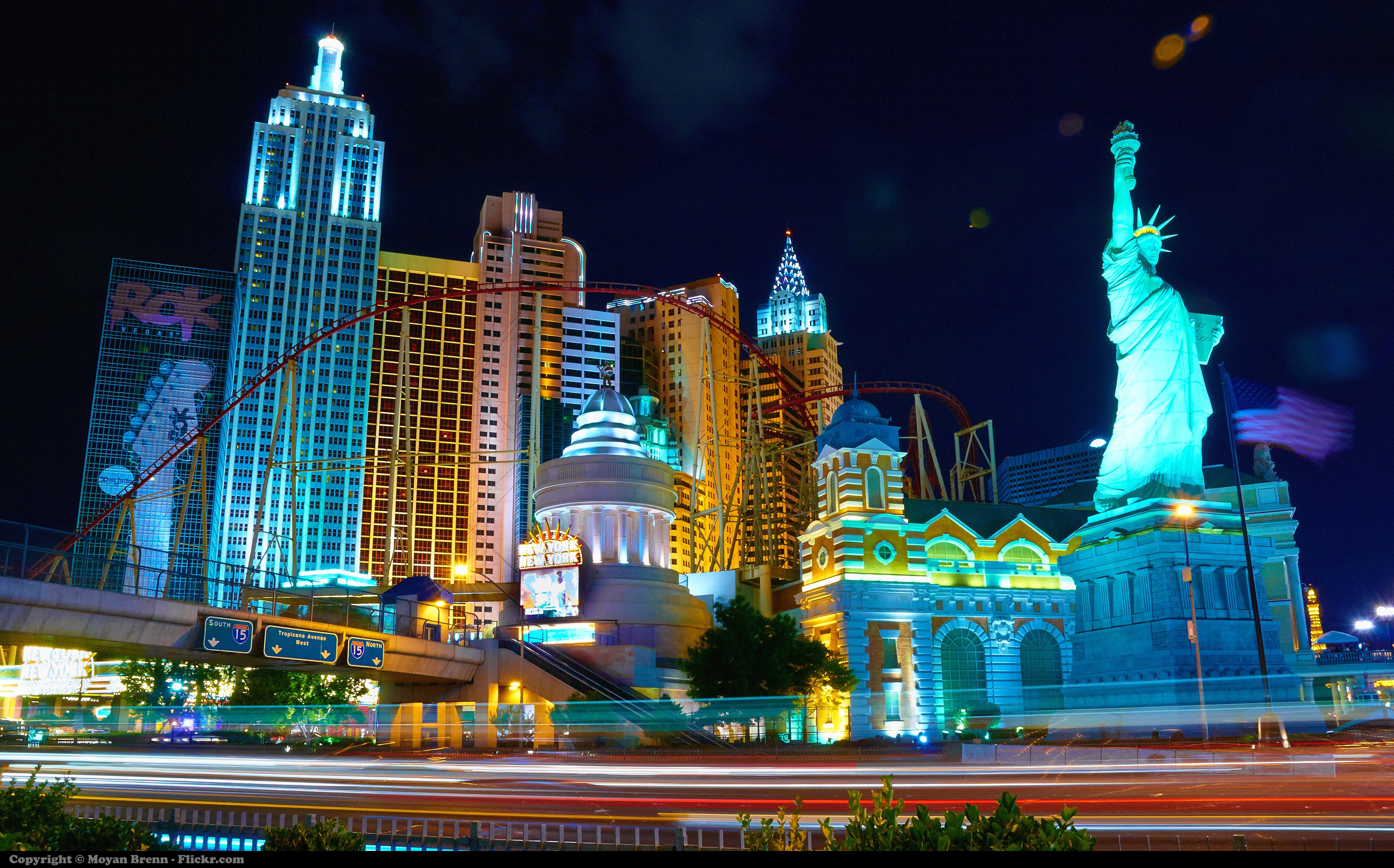 That's it. Just go. Easy. Las Vegas is an incredible place that's got no equal in the world. Of course, while you're there we'd highly recommend playing some cash games (some are so soft you could pay for your trip with one decent session), pressing your nose up against the glass at Bobby's Room at Bellagio, visiting the Neon Museum, catching a show (we can vouch for 'O' by Cirque du Soleil), eating at a top restaurant (you can't go wrong at Joël Robuchon or Bazaar Meat) and taking a trip downtown to Binion's, where the World Series of Poker was born. Everyone should go at least once.
Play in the WSOP Main Event
Probably on every poker player's bucket list and you can strike off visiting Vegas at the same time! The glory of playing in the Main Event might have been diminished by the sheer number of £10k events these days but this is the only tournament that will get you in the history books. As well as the life-changing money, the winner of the WSOP Main Event is granted the unofficial honour of being poker's ambassador for the year. Some winners have dealt with that better than others but we're sure you'll breeze it. Winning it is unlikely, of course, but don't let that stop you trying.
Final-table the Sunday Million

The beauty of poker is that beyond cash there are no barriers to entry. If you can pony up the entry fee, you're in and you can rub shoulders with the rich, the famous… and the infamous. If you want to really achieve something, though, you need to be lucky or good. Final-tabling the biggest and best regular online tournament, the Sunday Million, is a tough entry to cross off your bucket list, but you can play the $215 buy-in event every Sunday on PokerStars and satellite in for a fraction of that. The thrill of going deep is indescribable and the adrenaline will keep you awake through the early hours.
Play an EPT Main Event
Undoubtedly one of the most coveted items on the live tournament circuit is an EPT trophy. The EPT was launched way back in 2004 and there have been 119 Main Events since, with just one two-time winner, TV celeb and former PokerStars Ambassador Victoria Coren. She sits on top of a winners list that's heaving under the weight of big names like John Juanda, Liv Boeree, Jake Cody and Steve O'Dwyer. The next two EPTs have already been scheduled in Russia (EPT Sochi, March 20-29) and Monaco (EPT Monte Carlo, April 29-May 4) and the Main Events cost 192,000 Rubles and €5,300 respectively. You can qualify for Sochi via daily satellites on PokerStars now from as little as $0.22.
Get yourself on a Twitch stream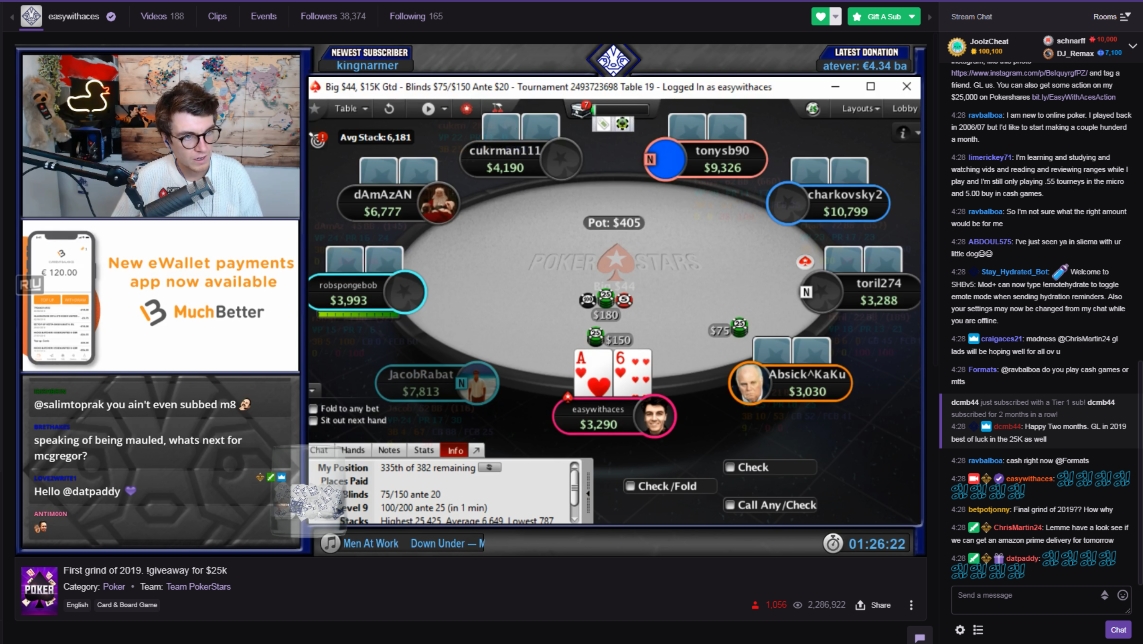 If you're not a big name it's not easy to get your game on a live TV table but Twitch gives you an easy way to showcase your poker chops to the world. Plenty of PokerStars Ambassadors, including Lex Veldhuis and Jaime Staples, regularly stream their games live and provide expert analysis over the top. Follow PokerStars on Twitch and get involved. Be warned though, if you end up on the 'feature' table be prepared to have your every move dissected on air, good and bad – there's no place to hide, but it's a great way to learn poker.
Play poker with someone famous
If you're a billionaire this one is easy. In fact you'll be beating the pros off with a stick when they find out you want to play with them. For us mere mortals it's still possible but relies on a bit of luck. The beauty of poker is its egalitarianism and you can end up playing with anyone at any event. The rule of thumb here is that the bigger the buy-in, the more likely you are to bump into the faces you recognise from TV. They're unlikely to be playing the £/$50 down your local casino but move into the four-figure bracket and your chances start going up. If you can get to the PCA, EPT or other live major, you'll have a great chance. And the buzz, if it happens, is amazing.
Make a prop bet
Poker players love prop bets and often the sillier the better. But we're not going to recommend you start making stupid bets with your mates. Instead, why not look at doing something that will have a net positive effect on your life? Need to shift a few pounds? Arrange a weight-loss bet with your mates – just make sure you're not trying anything that pushes you too far. If you want some inspiration, check out the amazing story of Jaime and Matt Staples, who took up a $150,000 challenge to weigh the same after a year. It meant Jaime coming down from 305 pounds and Matt bulking up from 134 pounds. The results were astonishing.
Organise a home game
There's no better night in than a home game with your mates. All you need is a decent sized table, a felt to go over the top, enough chairs to seat everyone comfortably, and a set of chips and some decent plastic cards. You can play cash, sit & gos, or a mixture of both, and add in some crazy variants or rules to keep everyone entertained. Make it a regular weekly or monthly game and you'll see your friends regularly and start learning how to play the player rather than your cards. Take it upon yourself to be the host or suggest a rotation system, and you'll discover that poker doesn't have to be a solitary endeavor.