Having completed his latest challenge in record time, we're now three quarters of the way through the 12 Labours of Arlie.
---
Compared with falling off a bike in hot pursuit of the Moneymaker bull, or asking James Hartigan if he ever dabbled in the adult film industry, Labour #9 would be far more relaxed for Arlie Shaban.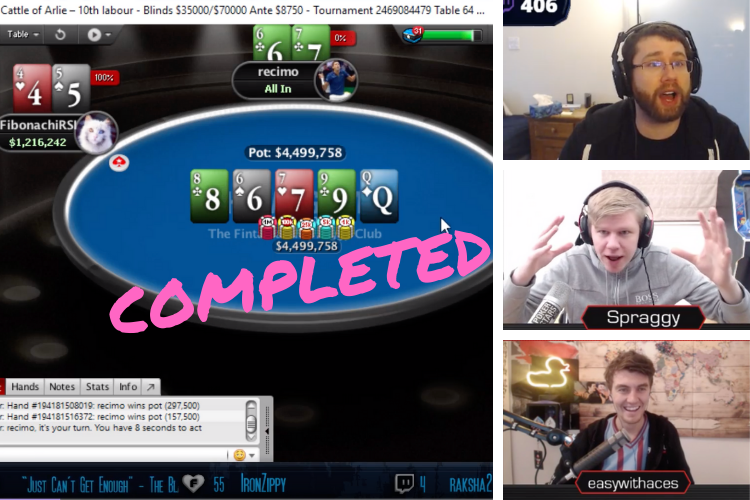 On Thursday the Poker Gods emerged to give Arlie his ninth challenge on his quest for a Platinum Pass. They tasked him with this:
"Retrieve the GRND Force from the German.
"We know that right now you'll be staring at your screen with a blank expression, thinking "wha..?"
"But we have every faith in you Arlie. Just think about it."
Arlie thought about it, and came to the conclusion that he'd have to ask PokerStars Team Online's Felix 'xflixx' Schneiders for help.
But what was the GRND Force?
Well, anyone familiar with xflixx's Twitch stream knows that the GRND Force lies within his lightsaber.
Arlie asked xflixx if he had a spare, and luckily for him, he responded.
But xflixx is a good guy. And for the good of the 12 Labours, he decided to part with his precious GRND Force.
Pretty easy, eh Arlie?
But with only three Labours left and one month to complete them, don't get too comfortable…
---
Ready to sign up for PokerStars? Click here to get an account.
---