Having something you've worked hard for taken away from you, through no fault of your own, is pretty darn cruel.
But sometimes you can do something to make up for it.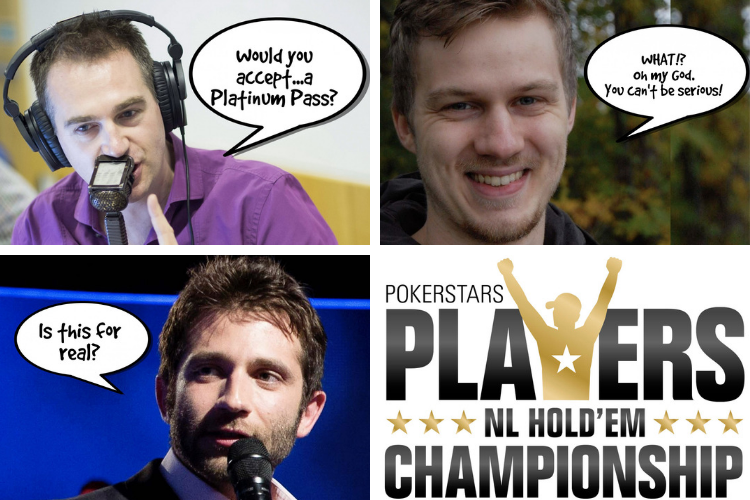 ---
Back at the 2000 Sydney Olympics, 15-year-old Romanian gymnast Andrea Raducan won the overall gold medal. She'd later be disqualified when she tested positive for a banned stimulant contained in a cold remedy given to her for medicinal reasons by her team doctor.
Harsh.
In September this year, U.S. weightlifter Kevin Jones was disqualified from competition after he tested positive for an illegal substance. Turned out he'd eaten some contaminated meat while training, and only had the tiniest percentage of the substance (like one in a billion) in his system.
Ouch.
Then there's Poker In The Ears superfan Toke Gerding Jensen. The Danish player played every week of the Freeroll League, and watched every Monday-night stream on Twitch. He was second on the leaderboard heading into the final week of the promotion, but was frozen out of the last two games by server issues.
Being so close to a Platinum Pass and not being able to seal the deal through no fault of your own?
Nah. That's too harsh to imagine. Something had to be done to make amends.
Check out the video below and you'll see what we mean.
On this week's podcast (which you can listen to here), Jensen was invited on to play 'Superfan vs Stapes'.
Little did he know that by winning the game, he was about to win the very prize that he'd worked so hard for.
Congratulations Toke.
See you in the Bahamas.
---
Ready to sign up for PokerStars? Click here to get an account.
---