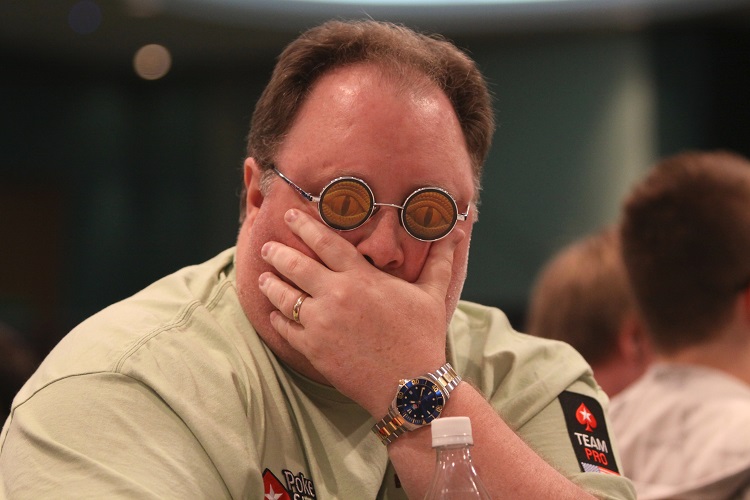 Ahead of the 2018 big game, join us as we countdown the best sporting nicknames in the world
Where did poker go wrong? Nicknames were de rigueur back in the day. In fact if you didn't have a nickname you weren't really a player… 'Texas Dolly', 'Amarillo Slim', 'Puggy' Pearson, 'Devilfish', 'Fossilman', 'Unabomber', 'Poker Brat' and erm, 'Aces' (at least Simon Trumper was unlikely to forget the poker hand rankings with that dull moniker) – the poker world was a much more colorful place. Nowadays the best you can hope for is a screen name like Mike 'Timex' McDonald. Boring.
The NFL knows how to do it. Not surprising perhaps for a sport where every team comes with its own nickname, but where else could you find legends like 'The Assassin', 'The Refrigerator' and 'Megatron'? Let's face it, if poker did nicknames as well as the NFL, McDonald would be called 'Deathstare' and the world would be a better place for it.
But if the NFL does it best, all the world's biggest sporting icons have nicknames. And ahead of this year's big game – with the New England Patriots favorites at odds of just 1.50 on BetStars to lift their sixth title – we've rounded up ten of the best from some of the world's most famous sports stars.
Ian 'Beefy' Botham
England's most famous cricketer picked up his 'Beefy' nickname as a youngster at Somerset Cricket Club. His meaty physique might have got him the name but it was perfect for his bullying all-round game. He's lucky as well. He was also called 'Bungalow' as he didn't have much up top, but that one didn't stick.
Rating: 4/5
Short, sharp and works on a number of different levels.
Michael Holding – Whispering Death
This is brilliant. Given to West Indian cricketer Michael Holding – one of the fastest bowlers of all time – by umpires because of his silent run-up and the fact he almost killed batsmen with the ball.
Rating: 5/5
It's the most terrifying nickname we've ever heard.
Gabriel Batistuta – Batigol
Gabriel Batistuta was a Serie A legend who moved to Fiorentina from Boca Juniors in 1991 on a free transfer. What a deal. Batistuta was a goal machine, regularly banging in 20 goals a season. Batigol was simply the first part of his name and the Italian word for goal ('gol'). Hopefully it came about when an Italian commentator couldn't get his first name out before the ball was in the back of the net.
Rating: 4/5
Beautifully simple. It does what it says on the tin.
'Iron' Mike Tyson
Brutal, dynamic and breathlessly exciting. They're the words you used when you watched Mike Tyson's early fights. Unless you were standing on the other side of the ring. Then you'd just think 'Iron' as his fist thudded into your head and you became another of his first-round victims.
Rating: 5/5
There's probably never been a more fitting nickname.
Tiger Woods
A nickname that's stuck so hard a lot of people aren't even aware it's not his real name. Tiger is actually Eldrick Tont Woods and his nickname comes from one of his dad's old wartime acquaintances. Col. Vuong Dang Phong was known as Tiger and Earl Woods used it as an homage. Coincidentally, it's perfect for Woods' rise through the golfing world, and his tenacity and courage on the course.
Tiger is not his real name?! You learn something every day…
Rating: 5/5
You can't think of Tiger as anyone else. Grrrr.
Roger Federer – FedEx
20 Grand Slam titles won between 2003 and 2018 make Federer the greatest tennis player of all time. He oozes class on and off the court, and always delivers. Well, not always, but you get the picture. Funnily enough, FedEX have been a key sponsor of the ATP since 2010 and could be describing Federer when they said: "At FedEx we understand the sort of commitment that goes into the delivery of a world-class performance."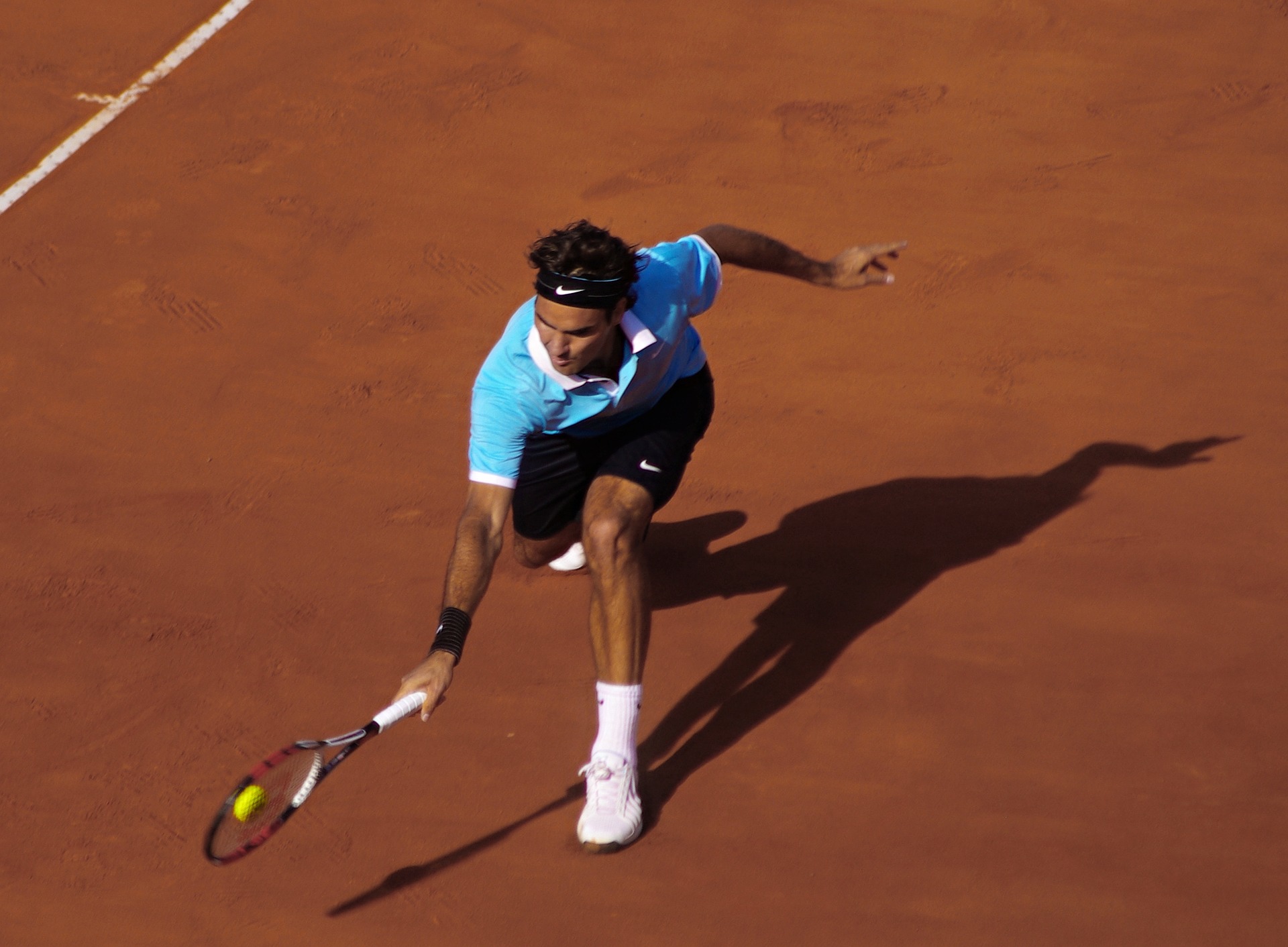 Federer added an amazing 20th Grand Slam title by winning the Australian Open this week
Rating: 3/5
A nickname that probably works harder for FedEx than it does for Federer.
Greg Norman – The Great White Shark
A bit of a mouthful but a classic nonetheless. When Greg Norman turned up to play his first Masters in 1981 he made a huge stir, with his blond, almost white hair and aggressive style. He finished fourth and the US media dubbed him The Great White Shark, after one of his country's native coastal animals. Norman ran with it… In fact, he trademarked it and created logos and brands around the name.
Rating: 5/5
Clever and iconic. And it made Norman a bucket load of money.
Phil 'The Power' Taylor
"If we'd had Phil Taylor at Hastings against the Normans, they'd have gone home." So said darts commentator Sid Waddell about the greatest player the game has ever seen. Now retired, his early days saw him burdened with the nickname 'The Crafty Potter' (after his mentor Eric 'The Crafty Cockney' Bristow). That changed in 1995 when he became 'The Power', coming onto the stage to the boisterous Snap song of the same name for the rest of his career.
Rating: 5/5
Perfect. It's hard to picture Taylor without hearing the Snap song.
Lionel Messi – La Pulga Atomica
The best footballer in the world? Cristiano Ronaldo might have something to say about that (and CR7 is said to have a more obscene nickname for him) but Lionel Messi has won it all apart from the World Cup. Five Ballon d'Ors, four Champions Leagues and eight Spanish titles… not bad for a kid who was diagnosed with growth hormone deficiency when he was 11. Messi is now 5ft 7in tall and his huge upper body strength and low centre of gravity make him almost unplayable. In fact he's a pest to every defense he comes up against, hence the Spanish media dubbing him La Pulga ('The Flea') or La Pulga Atomica ('The Atomic Flea').
Rating: 3/5
It makes him sound more like a superhero but it's a damn sight better than CR7. Sorry, Cristiano.
Marshawn Lynch – Beast Mode
Another nickname that's become a trademark, Beast Mode was coined by a Pop Warner Youth Football coach to describe Marhshawn Lynch's running style. A style that involves running through people rather than round them. Beast Mode led to Beast Quake, a play that took place in the 2011 NFL between Seattle Seahawks and New Orleans Saints. Lynch broke nine tackles on a 67-yard touchdown run that had the fans screaming and jumping so much it registered with seismologists.
Rating: 5/5
A perfect nickname that would work for Fedor Holz too.
Top five poker nicknames
You have to go back in time to find the gems in the poker world – sad, but true
Doyle Brunson – Texas Dolly, The Godfather of Poker
So good they named him twice. The Godfather of Poker is self-explanatory but Texas Dolly came about through a mistake. Las Vegas bookie Jimmy 'The Greek' Snyder used to call him Texas Doyle but a reporter misheard and Texas Dolly was born.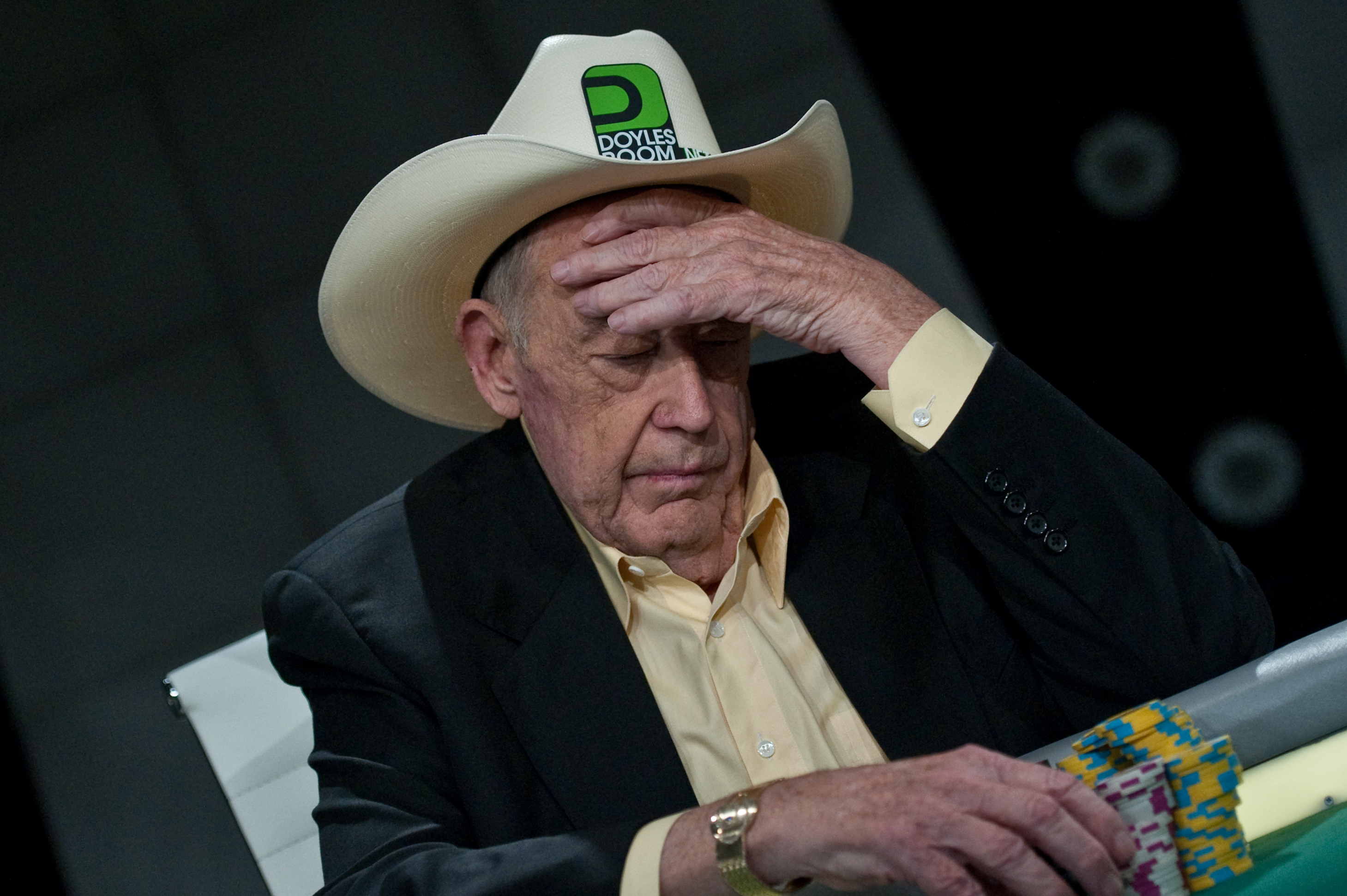 Cheer up Doyle, you made the top five!
Dave 'Devilfish' Ulliott
The late great Ulliott had the best poker nickname of all time, given to him by Stevie Au-Yeung in a private cash game. Slang for the blowfish, which is poisonous if not prepared correctly, it was perfect for Ulliott's aggressive game and spiked barbs.
Greg 'Fossilman' Raymer
Raymer didn't get his moniker because he's old – that would just be mean. He's actually an avid fossil collector and uses one as a card protector.
Mike 'The Mouth' Matusow
Matusow shot to fame being mean to Greg Raymer at the 2004 WSOP Main Event before hitting the headlines again for his verbal antics at the 2005 Main Event, which he final tabled. Matusow loves to talk, berate and throw tantrums.
Tom 'durrrr' Dwan
'durrrr' was Dwan's online screen name, chosen to put opponents on tilt when he beat them, and he made such a stir online it stuck with him ever since.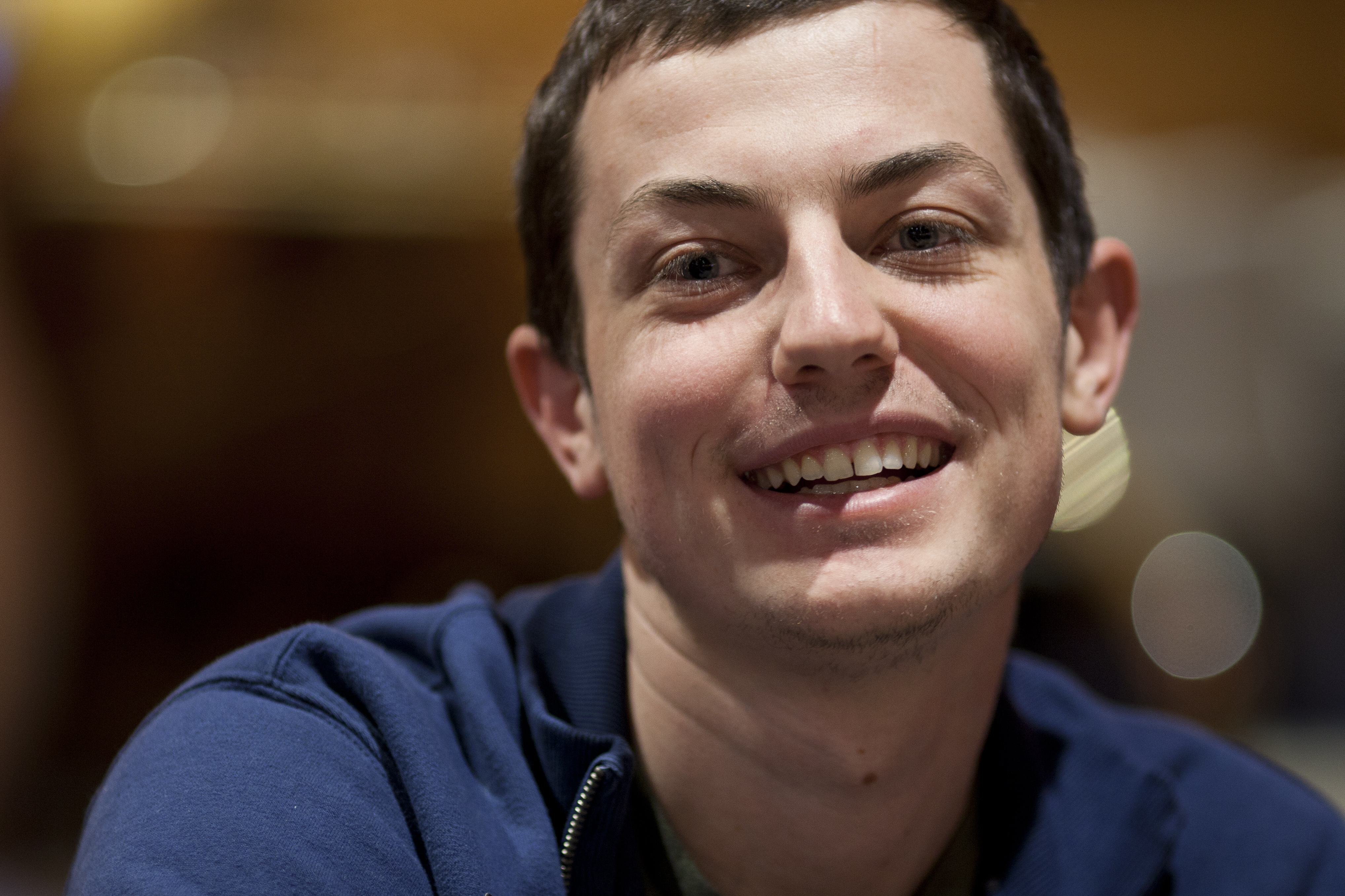 Tom 'durrrr' Dwan in accumulation mode