There's no time to lose Arlie. On to Challenge number 10.
In the original challenge Hercules had to obtain the Cattle of Geryon. Typical of all the stories so far, there was a fight, bloodshed, unnecessary violence, poisoned arrows, and all the things you're used to hearing by now. But ultimately Hercules successfully managed to guide the cattle to where he wanted them to go.
Take away the bloodshed, and it's this that is at the heart of your next challenge. It's called:
Cattle of Arlie
Obviously, we don't need you to involve yourself with livestock in any way, Arlie. No farm trips, no rubber gloves, nothing like that.
---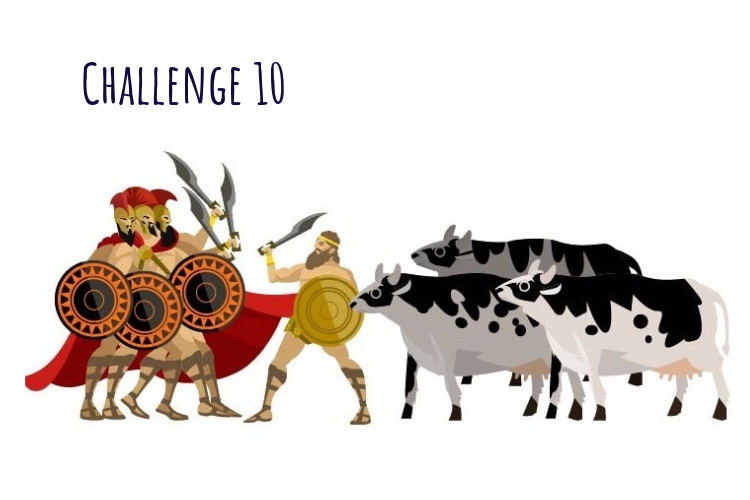 ---
But we do expect you to round up 400 "cattle".
And it has something to do with those legends Fintanius Hand and Bennus Spraggus.
You'll need to guide 400 "cattle" to them by 5pm UK time (that's 12 noon to you) this Friday.
You might get some guidance from them along the way, but for now focus on this.
And waste no time on this Arlie.
The Poker Gods