Having whittled down a strong list of poker streamers to just five, the time had come for Jason Somerville and Run It Up to reveal which Twitcher would win a $30,000 Platinum Pass.
Run It Up was looking for the next great poker streamer. As they say, "the only thing more fun than playing poker is streaming on Twitch while you play."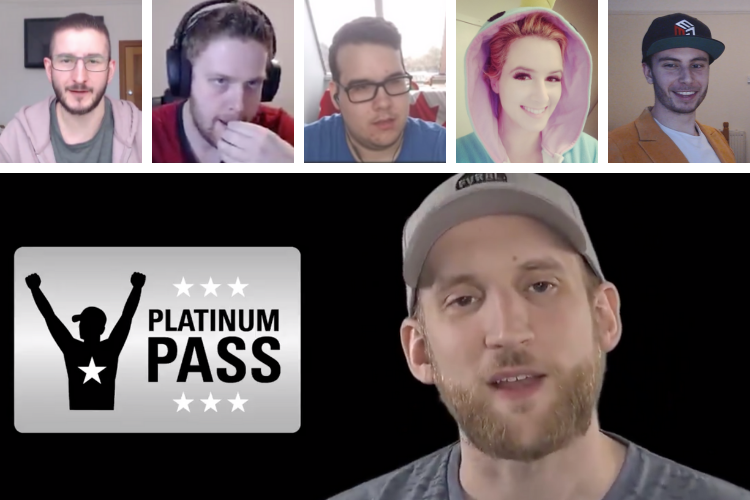 The five finalists were as follows:
Hristivoje "ALLinPav" Pavlovic
Patrick "IrEgption" Tardif
Mason "pyefacepoker" Pye
Ryan Schoonbaert
Vanessa Kade
Last night, the moment came from Somerville to announce the winner.
Congratulations to ALLinPav, who wins the $30,000 Platinum Pass to the Bahamas. Come January, he'll be sitting down to play in the enormous $25,000 buy-in PokerStars Players Championship.
Here's how ALLinPav reacted to the news:
---
Throughout the competition, ALLinPav averaged 535 viewers, with a peak of 3,942. He enjoyed some decent cashes throughout the run, including 71st in the $530 Bounty Builder Series Main Event for $5,085, third in the $215 Bounty Builder for $4,698, and 32nd in the WCOOP-58-L $55 Main Event for $3,306.
If you're yet to catch ALLinPav's stream, don't fret. We've got some of his best clips right here.
From the crushing moment he busted the WCOOP Main:
To big final table all-ins:
---
Prior to his winner announcement, PokerStars caught up with ALLinPav to find out a bit more about him.
What are your streaming plans for 2019?
"To keep a consistent streaming pattern. I also want to be more creative when it comes to real-time production value. Such as adding more sound and video effects, focusing on small things so I stand out more. My goals have remained the same since I started streaming three years ago – reach my full potential as a Poker player and streamer."
What makes your livestream in Twitch Poker stand out?
"I believe I offer a different level of transparency. I show everything from my daily buy-ins, to 2018 and life-time results. I think it makes me more relatable when the viewer can see they're not the only one's going through lengthy patches of downswings. I also study very hard and pride myself on my results. If someone is looking for an overall relaxed stream, with patches of loud moments, and plenty of theory, I'm the go-to."
How would you be the ideal Twitch Poker ambassador?
"The ideal Poker ambassador needs to be relatable. Fans don't just want to be entertained by you, they want to learn from you, improve and grow with you. Poker is one of the most exciting games in the world and I believe I can be the ideal ambassador by continuing to bring energy to the game whilst keeping it authentic and most importantly, fun."
Congratulations to ALLinPav. We'll see you in the Bahamas!
---
Ready to sign up for PokerStars? Click here to get an account.
---