This week's podcast features Platinum Pass winner Nathan Manuel, and a VERY special edition of 'Superfan vs Stapes'!
We'll let the team introduce what's coming up…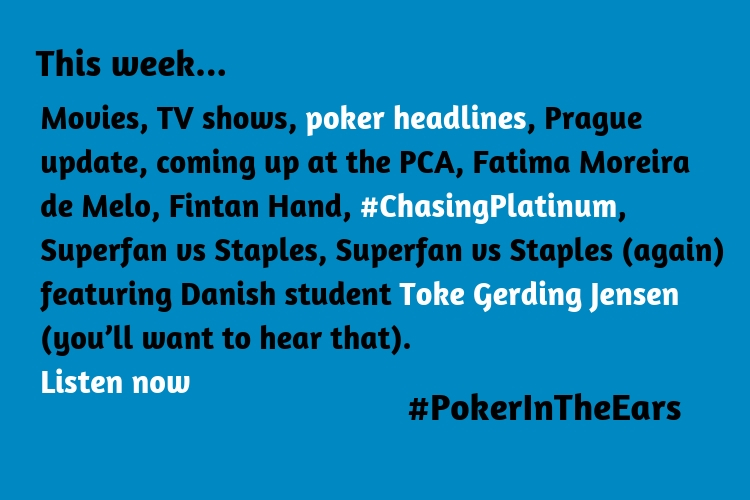 "James and Joe are back from their mini break, and have a few movies and TV shows to review.
"They run through the latest poker headlines, including an important #EPTPrague update and plans for the #PSPC/#PCA2019 live stream, plus successes for Fatima de Melo and Fintan Hand.
"This week's guest is #PlatinumPass winner Nathan Manuel, who spent most of 2018 #ChasingPlatinum, before winning the Moneymaker Tour event at Run It Up Reno. He also takes on Joe at 'Fifth Element' trivia in this week's first round of 'Superfan vs Stapes'.
"Yes, there's a second Superfan: The boys welcome Danish student Toke Gerding Jensen to the show.
"Toke was in contention for the top prize in the #PokerInTheEars Freeroll League, before server issues stopped him being able to play the two games. So, James and Joe try to make amends with a 'BoJack Horseman'-themed competition."
Don't forget to rate, review and subscribe to the podcast.