This week's podcast features PCA 2018 runner-up, and online legend, Shawn Buchanan.
Here's the team to introduce this week's episode.
James and Joe have some early results from #EPTPrague, and headline info on the forthcoming Winter Series on PokerStars. Plus, they reveal details of an exclusive Winter Series freeroll for #PokerInTheEars listeners.
In their TV Recap, the boys discuss the last few episodes of #PCA2018 (available to watch at YouTube.com/PokerStars), including the Main Event final table. They talk to someone who as AT that table: Shawn Buchanan.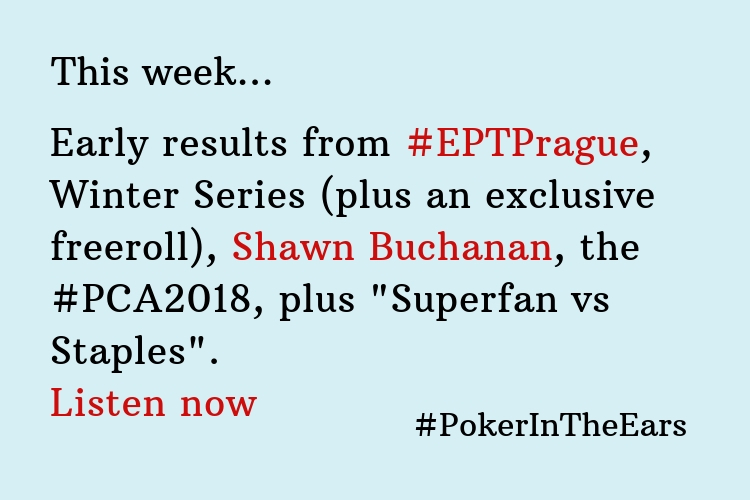 Shawn is a Canadian pro with a string of live and online results, who finished second to Maria Lampropulos at the PCA, and was involved in some interesting hands along the way.
Finally, Joe is tested on his knowledge of the Hitchcock classic 'North by Northwest', as Tim Willems from the Netherlands competes for prizes in 'Superfan vs Stapes'.
Don't forget to rate, review and subscribe to the podcast.