LIVE UPDATES | CHIP COUNTS | PAYOUTS | STREAM
Some more information about the eight players at today's final table:
Seat 1: Jason Koonce, 36, United States – 7.125 million
Seat 1: Jason Koonce
Jason Koonce is arguably the least experienced player on the final table, with only two reported live cashes to his name. They total a combined $6,426, some way short of the buy in for the event at whose final table he now sits. The closeness of Koonce's name to another high-stakes regular — Jason Koon — caused a few problems earlier in the week, when Koonce was given Jason Koon's room. But Koonce has long outlasted his better known near-namesake in this tournament. Away from poker tables, Koonce runs a sports memorabilia and talent company One Team International Agency (OTIA) and spends time with his wife and three young children.
---
Seat 2: Julien Martini, 26, France – 8.6 million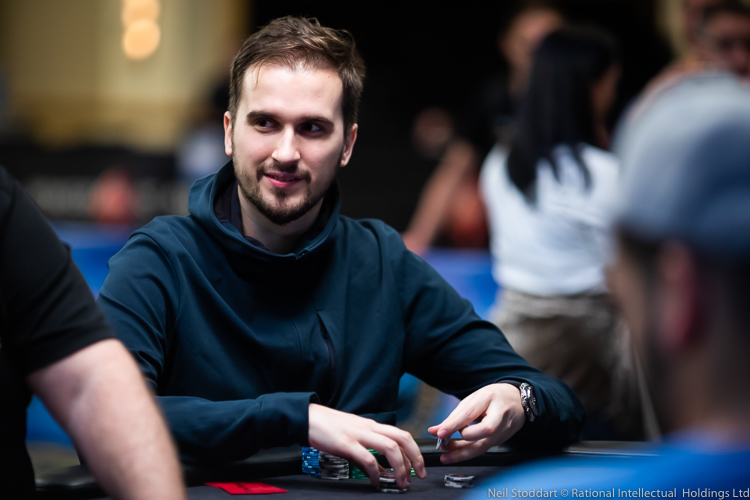 Seat 2: Julien Martini
A 26-year-old professional poker player from Paris, Julien Martini has started 2019 in the same manner in which he finished his breakout year last year. Last summer in Las Vegas, Martini secured his first WSOP bracelet in the $1,500 Omaha Hi-Lo. He beat Kate Hoang heads up to the title, though there was a neat kicker: the pair began dating later in the summer. Martini continued to showcase his mixed games abilities throughout the World Series but he's also an accomplished hold'em player. He came close to scooping the title in the €1,100 EPT Barcelona National Event, finishing second for €323,000. With more than $1 million in cashes to his name, Martini is set to climb up the French all-time money list where he currently sits in 60th place.
---
Seat 3: Farid Jattin, 30, Colombia – 8.525 million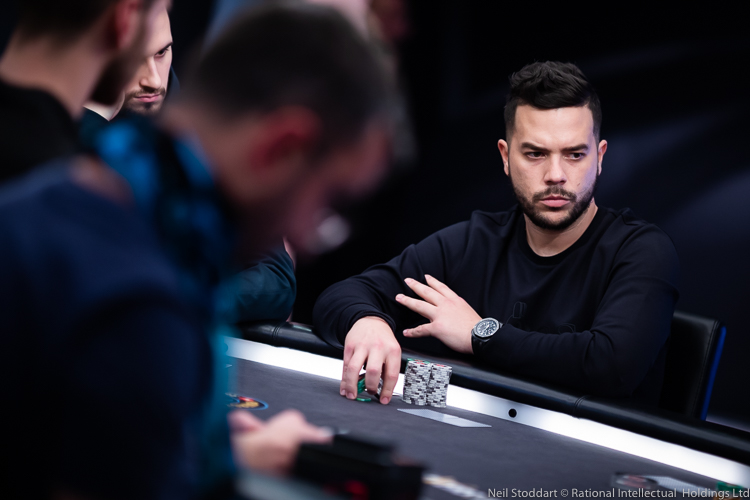 Seat 3: Farid Jattin
Originally from Barranquilla in Colombia, but now living in Miami, Florida, Farid Jattin has been a regular fixture on the live tournament circuit across the United States. Jattin is leading the Colombian all-time money list with over $2.9 million in winnings. He's bound to further increase his lead with his PSPC run having already locked up a hefty six-figure prize. His previous biggest payday – $243,521 – came in April 2018 for a runner-up finish in the Borgata Spring Poker Open Main Event. Jattin is also a renowned online grinder with numerous respectable results to his name. Plying as "SHiiPTHATiSH" on PokerStars, Jattin has made it to heads-up in both SCOOP and WCOOP events.
---
Seat 4: Talal Shakerchi, 54, UK – 5.5 million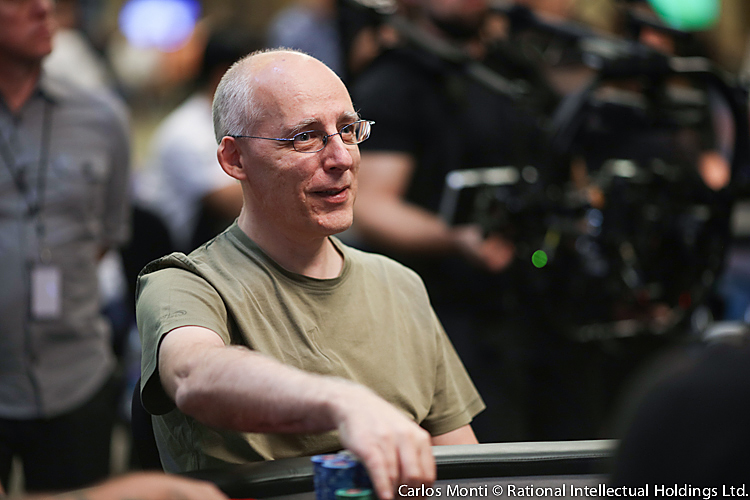 Seat 4: Talal Shakerchi
The Day 1 end chip leader Talal Shakerchi is one of the best-known British poker players, both live and online. The 54-year-old from London is currently 158th on the all-time money list for live poker, and sixth in the England rankings, with more $6 million in live winnings. Shakerchi has made the final table in High Roller events ranging from the £10,000 EPT London tournament to the $300,000 Super High Roller Bowl in Vegas and won eight of them. In 2016 he won one of the toughest online tournaments in the world – the $10,000 SCOOP High Main Event on PokerStars for close to $1.5 million. Even more significant is the fact that he's not even a professional poker player: Shakerchi made his name as a highly respected hedge fund manager.
---
Seat 5: Marc Perrault, 29, Blainville, QC/Canada – 2.275 million
Seat 5: Marc Perrault
Marc Perrault has a string of significant cashes dating from 2012, both in live and online tournaments on PokerStars. He has made the final table in both the Super Tuesday and the Sunday Warm-up. The 29-year-old's previous best live result was a third-place finish in a $1,000 NL Hold'em event at the 2016 WSOP ($110,172), but he has been winning prize money consistently both in his native Canada and around the world poker circuit, from Barcelona to Uruguay. He stands to add considerably to his lifetime live earnings of $832,694 in this PSPC final table.
---
Seat 6: Ramon Colillas, 30, Spain, Platinum Pass winner – 8.3 million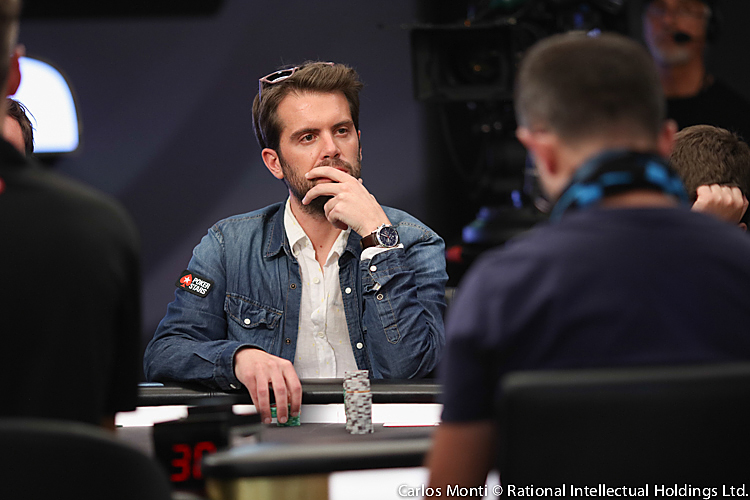 Seat 6: Ramon Colillas
Ramon Colillas is one of 320 players who free-rolled their way to the PSPC through winning a Platinum Pass. The 30-year-old from Barcelona won his package after topping the Campeonato de España de Poker leader board. Colillas studied at the Faculty of Sciences for Physical Activity and Sport and worked as a fitness trainer, but switched to a professional poker career when he turned 24. While Colillas dedicates most of his time away from the tables to studying the game, he also enjoys running, playing padel, and travelling. Colillas came to the Bahamas with his girlfriend Nesrin who is supporting him from the rail.
---
Seat 7: Scott Baumstein, 34, United States – 10.725 million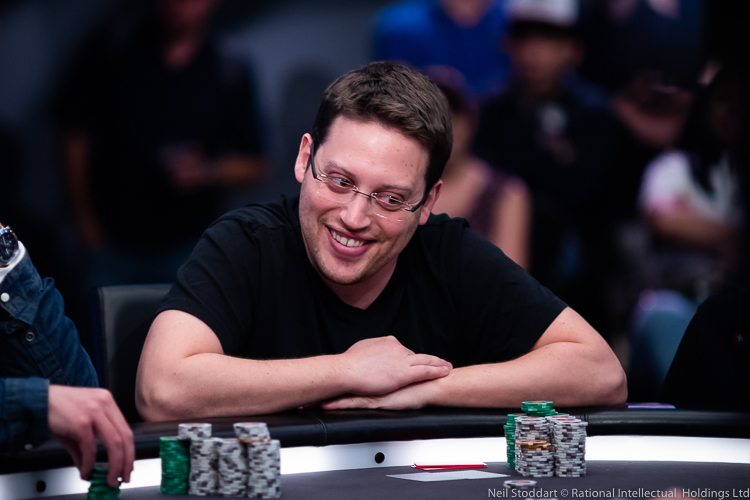 Seat 7: Scott Baumstein
Scott Baumstein is a 34-year-old New Yorker who started amassing live tournament cashes in 2009. Since then, has accrued more than $1.9 million, including his biggest live cash last summer: $220,238 for an outright win at WPTDS Seminole last summer. That result will no longer stand as Baumstein's personal best as he's already guaranteed to collect at least $509,000 for making the top eight. This venue has been kind to Baumstein: he finished 15th in the PCA 2015 Main Event.
---
Seat 8: Marc Rivera, 45, Philippines, Platinum Pass winner – 10.35 million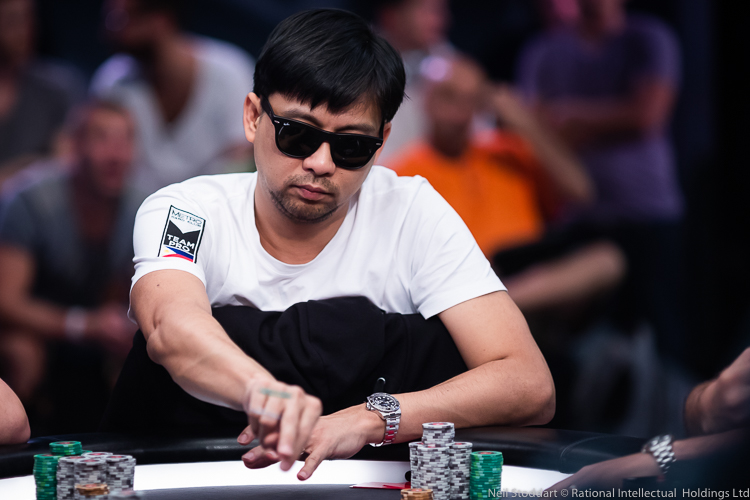 Seat 8: Marc Rivera
Marc Rivera, 45, is one of the two Platinum Pass winners still in contention for the PSPC trophy. He was happy to win his own trip to the Bahamas after two of his friends, Mike Takayama and Lester Edoc, secured their own Platinum Passes. "I am feeling very happy because I have them with me," Rivera said. "I'd been wanting to go with them." Thanks to his victory in the APPT Manila National Main Event, his wish was granted, and the engineer-turned-pro-player now has a shot at the title, having locked up the biggest live cash of his life. Rivera has played poker for 12 years after being introduced to the game by his brother Ashley, who said he was "going to love it." Sure enough, his passion for the game and experience both live and online on PokerStars have brought him to the cusp of becoming an instant poker millionaire. When not on the felt, Rivera enjoys basketball, TV series and spending time at home with his family, playing with his son and daughter.
---
Reporting by Jan Kores and Jen Mason, PSPC Media Co-ordinators. Photos: Neil Stoddart/Carlos Monti