Winter is coming and that means it's time to fill your cupboards, stoke the fires and hibernate. And we've got the perfect poker itinerary to keep you occupied until Christmas. So, get the kettle boiled, bury yourself in your slanket, and join us as we countdown the very best things you can do at home while the temperatures are plummeting…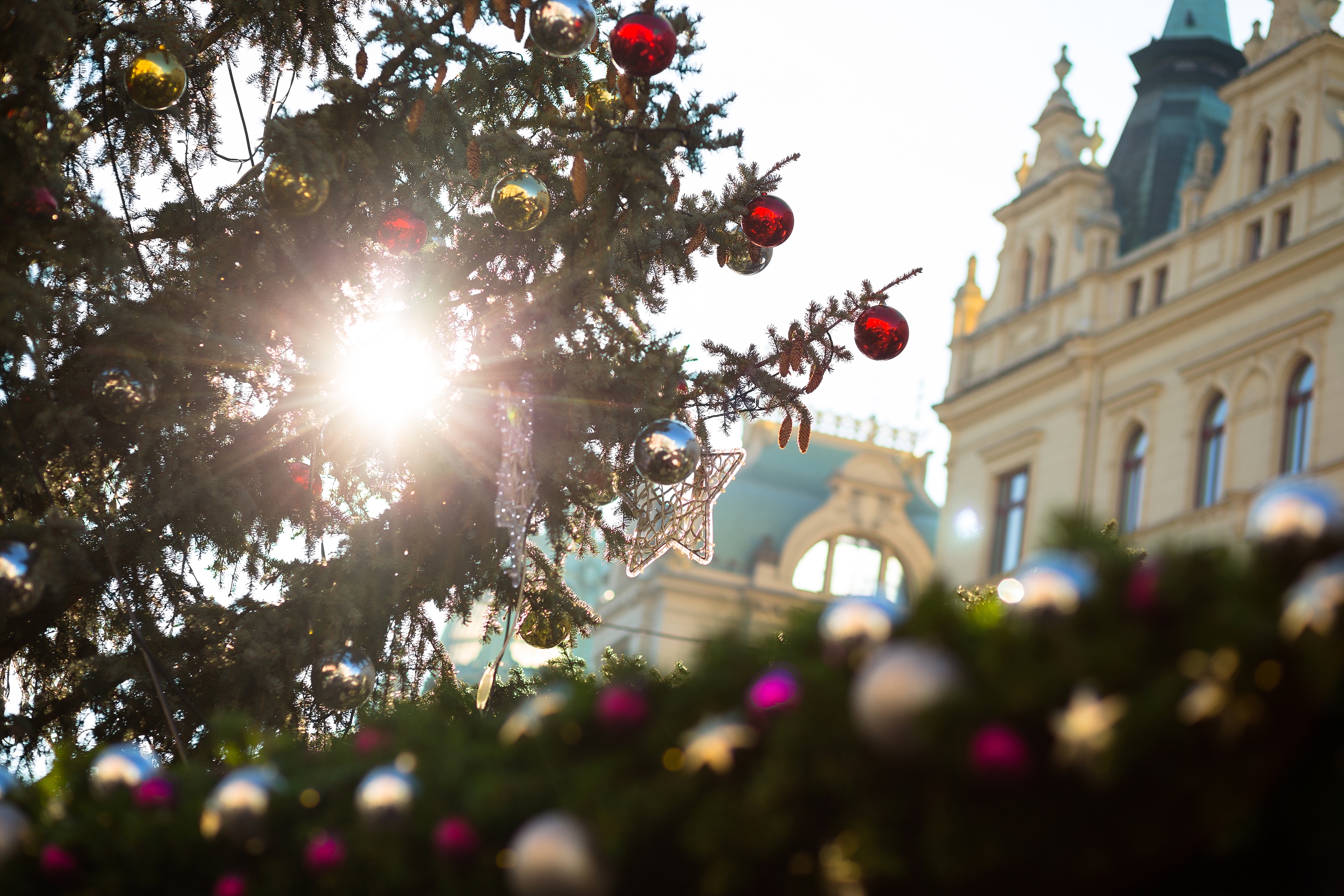 Prague looks awesome during winter…
1. Get your mates round for a home game
There's no better night in than poker with friends if it's done well. Make sure you've got everything you need – good quality cards, chips, a poker table or table-top and enough chairs to seat everyone comfortably.
Gen up on a few weird and wonderful variants, like Double Flop Hold'em or Crazy Pineapple, to make sure there's plenty of action and suggest that you're more than happy to host. That way you can stay inside toasty and warm, and get your mates to brave the ice and snow. If you can send them home broke you'll end the night with an extra glow.
2. Play online at PokerStars
With the long winter nights drawing in, why not try something a bit different with your online poker? Normally play cash games? Try firing up some tournaments and take a crack at winning some life-changing money.
The Sunday Million is PokerStars' flagship event with $1m guaranteed every week for a buy-in of just $215. If that's too steep you can satellite in from as little as €0.90. If you really want to do winter properly though, try and qualify for the EPT Prague, which runs December 7-18. The €5,300 Main Event is the last big live event of the year and Prague is the perfect place to visit in December, with its world-famous Christmas markets at Old Town Square and Wenceslas Square turning the city into a true winter wonderland. Daily satellites are running now from just €0.55.
3. Raise your game
Fancy taking your game up to the next level? The internet is packed with poker courses and training sites, and if you're prepared to put a bit of time in you'll reap the rewards in 2019. Daniel Negreanu has just released a comprehensive new course – 'Daniel Negreanu Teaches Poker' – on the impressive MasterClass website.
For a one-off fee of $90 you can work through 38 lessons from the player who has won $39.8m (and counting) in live events. But you'd be much better off paying $180 for a year's pass so you can take in all the other master classes too, including Garry Kasparov teaching chess and Gordon Ramsey on cooking.
4. Screen burn
Every Wednesday night is poker night on Channel 4 in the UK, when you can catch all the highlights from the 2018 PokerStars Caribbean Adventure, with commentary and analysis from Stapes and Hartigan. It's the ultimate poker TV show, with over $5.6m up for grabs and some of the biggest names in poker vying for the top prize of $1,081,100.
The new season kicked off in mid-October but you can still catch all of the previous episodes on demand here. And, if watching poker on TV inspires you, there's still time to be a part of the 2019 PCA. See number 5 below and get your game in front of the cameras next year…
5. Make history in paradise
What better way to spend a cold, winter night in, than winning your way to one of the hottest live events of 2019? The 2019 PokerStars Caribbean Adventure runs January 5-16 with the $10,300 Main Event and the $25,000 PokerStars Players NL Hold'em Championship (PSPC) taking centre stage.
The PSPC is the biggest $25k event in poker history and totally unique. It will pit the biggest stars in poker against amateurs who have won their seats throughout the year, with a prize pool of at least $8m and $1m added to the first prize. There's still time to win your $30k pass to the PSPC and plenty of routes with Star Rewards, Challenges, daily tournaments and live events offering the golden tickets. Find out more here. You can qualify for the 2019 PCA Main Event with daily satellites online at PokerStars.
6. Watch Rounders – 20th anniversary
If you haven't watched Rounders yet what are you playing at? If you have, then this year, which marks the 20th anniversary of the movie, is the perfect time to reacquaint yourself with the best of all the poker movies. As Teddy KGB would say, "Mr Son of a Beetch… Let's play some cards."
7. Read a poker book
A book? In 2018? Poker strategy might have moved on from the Super/System days to Twitch and online coaching, but there are still a bundle of books you simply have to read. If there are any blanks in your library then whack the heating up and settle down to make amends.
For straight strategy we love Gus Hansen's easy-to-read Every Hand Revealed and Harrington on Hold'em (Dan Harrington), Super/System 2 (Doyle Brunson et al) and The Theory of Poker (David Sklanksy) are all classics. If you want something a bit more leftfield then Elements of Poker (Tommy Angelo) and The Mental Game of Poker (Jared Tendler) are both essential. If you just fancy kicking back and unwinding then Jesse May's Shut Up and Deal novel is a real page-turner.
8. Live and direct
What better way to learn about poker than watching some of the best players in the world and getting their analysis on the game as it happens? Twitch is the world's biggest live streaming platform and it's host to some of the best poker action from around the globe.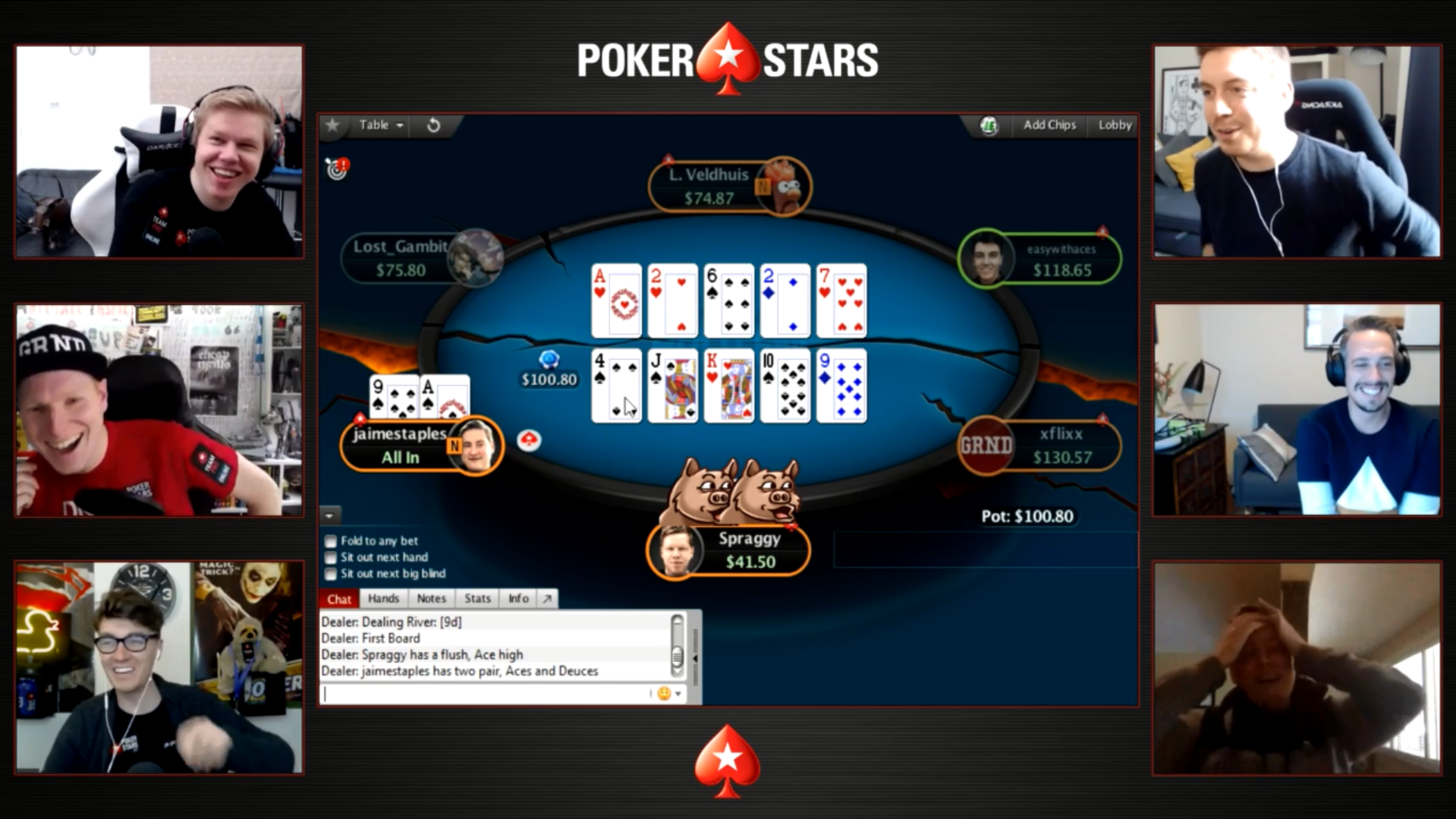 Twitch ambassador split hold'em show down…
The PokerStars channel features all of your favourite PokerStars ambassadors, like Daniel Negreanu, Lex Veldhuis and Jason Somerville, streaming their games direct into your living room. It's not just about upping your game though. The PokerStars channel streams everything from big live events, to the Poker in the Ears podcast, interactive competitions you can take part in and much more. Follow PokerStars on Twitch here to get an alert when the stream is live.