From the latest news to player interviews, here's your weekly round-up of the latest content from PokerStars Blog.
• All you need to know about the new $109 Sunday Million
• PSPC champion Ramón Colillas, engineer of a dream
• Maria Konnikova at the World Economic Forum
• €100,000 Spin & Go victory
• Big $44 victory leads to new puppy for Fintan Hand
• New Poker in the Ears podcast
---
NEW $109 SUNDAY MILLION
In case you haven't heard, PokerStars' biggest weekly tournament–the prestigious Sunday Million–will now cost just $109 to enter, down from $215.
The plan is simple. We want to open online poker's flagship event to more and more players. The lower buy-in will do that while ensuring the "Milly" remains the Sunday Major every player wants to win.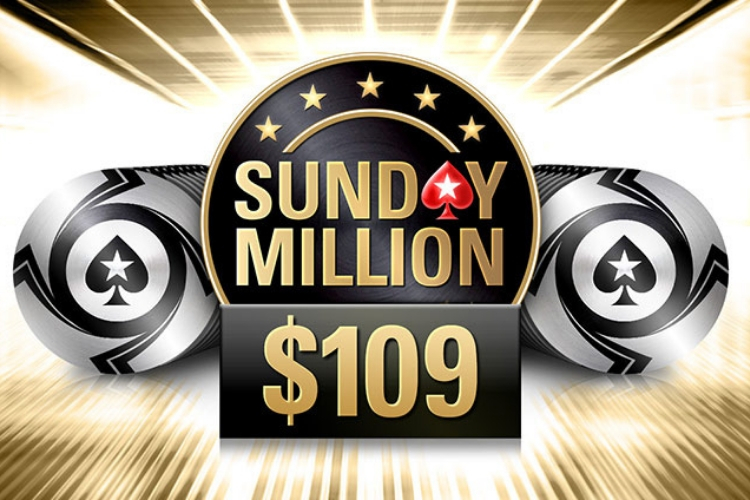 But what changes can you expect?
For at least the first week, the buy-in is the only major change. Everything else will remain the same.
For all the details, hit the link below:
All you need to know about the new $109 Sunday Million
---
PSPC CHAMP ON HIS JOURNEY TO $5.1M
If you've been living under a rock for the past few weeks, you might not know that a little tournament called the PSPC played out in the Bahamas recently.
That "little" tournament had a $25K buy-in, more than 1,000 runners, and a $5.1 million first prize. Spain's Ramón Colillas (a Platinum Pass winner) emerged victorious, winning the life-changing amount in front of his family and friends.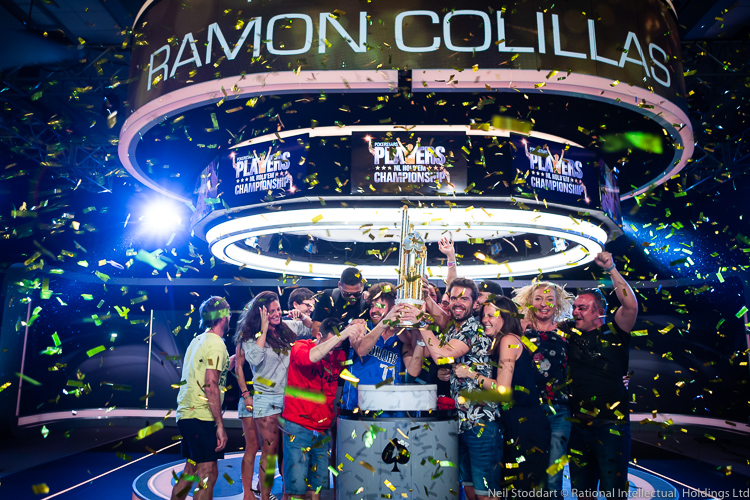 Colillas in a dream
If you were watching the action play out on the live stream, you'll be familiar with Colillas. But what you might not know is how he got to be in that position.
Here's Colillas' story, told by Brad Willis.
PSPC champion Ramón Colillas, engineer of a dream

---
MARIA KONNIKOVA AT THE WORLD ECONOMIC FORUM
Last week Maria Konnikova was in the Bahamas grinding at the PCA. This week, however, she swapped sunny Nassau for snowy Davos, Switzerland, and a new problem to solve.
Konnikova is currently a participant at the World Economic Forum, trying to build community and help advance global interests alongside political and business leaders and other influential thinkers.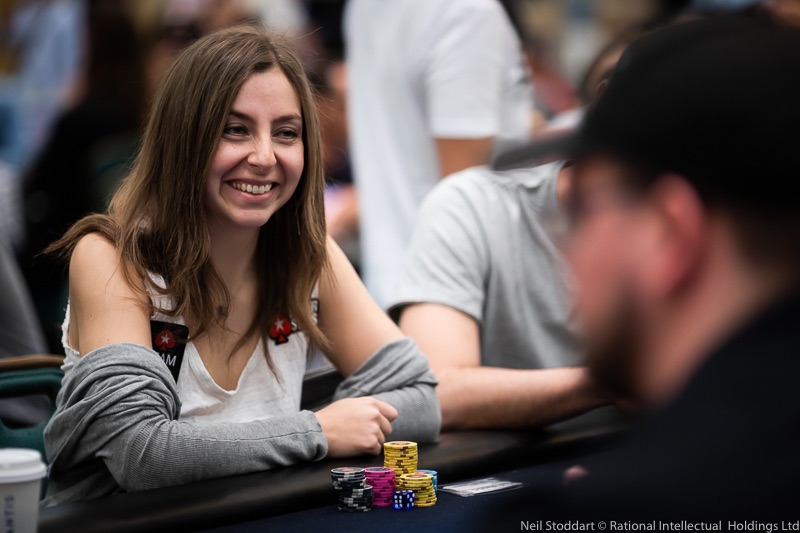 Our favourite globetrotting bluff catcher, Maria Konnikova
Read all about it at the link below:
Bluff catching on a global scale: Maria Konnikova at the World Economic Forum
---
€100,000 SPIN & GO VICTORY
"To be honest, when I saw a strange colour on the screen, I thought something had gone wrong! I was playing on several tables and I did not realize immediately that I had found the maximum multiplier."
Those are the words of Italy's Samuel Murer, who turned €10 into €100,000 this week in a single PokerStars Spin & Go.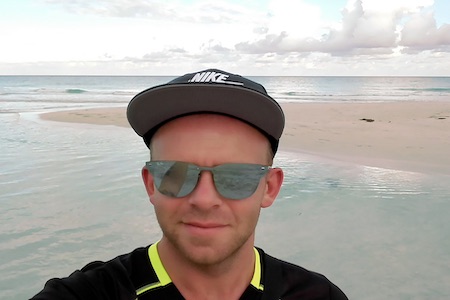 Spin & Go regular Samuel Murer
PokerStars Blog caught up with Murer to find out how it all went down, and his plans for the future. Check that out below.
Samuel Murer took the long road to a quick €100,000 Spin & Go victory
---
BIG $44 VICTORY LEADS TO NEW PUPPY FOR FINTAN HAND
Back on Saturday, PokerStars Team Online's Fintan Hand took down the Big $44 for $3,421, defeating a 523-player field. It was another fantastic result for Hand, who has been on fire over the past few months.
But this victory is a little different to the others. It not only added a few thousand to the bankroll but also led to Hand gaining a new family member.
Y'see, prior to his victory, Hand's girlfriend had told him that should he take it down, they would get a new puppy.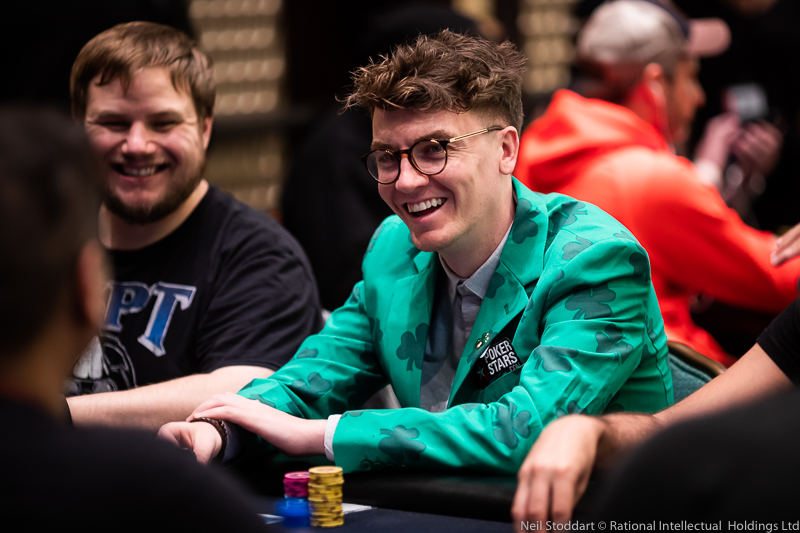 Fintan Hand
So, congratulations to Hand on both the win and the pooch!
Check out some clips from Hand's Big $44 final table here:
Triple-barrel bluff
The Kevin Killeens
Fintan wins + announces new puppy
---
NEW POKER IN THE EARS PODCAST
The boys are back from the Bahamas, and recap their 11-day live streaming marathon from the #PSPC and #PCA2019, with some behind-the-scenes stories, including James's encounters with the "hosts" at Atlantis! Plus, Joe recounts what it's like to spend Christmas with the Stapletons (and their multiple remote controls and missing flashlight).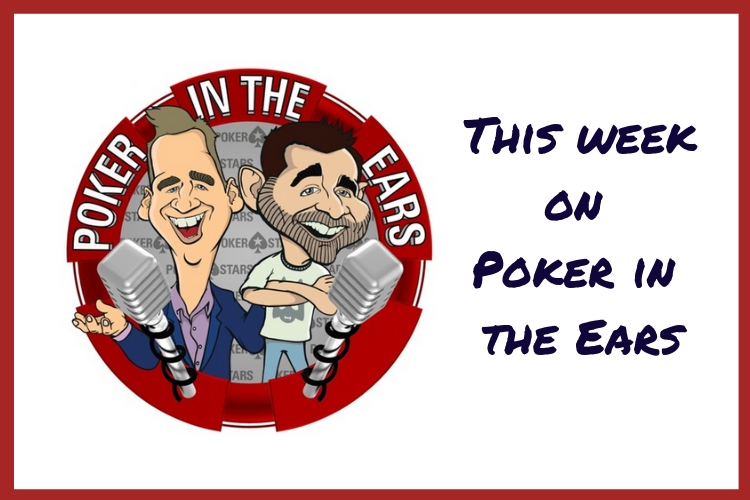 In celebrating the success of the PokerStars Players No Limit Hold'em Championship, there's an interview with 4th place finisher Scott Baumstein, who reveals what he's planning to do after cashing for $1.65m. Also, James and Joe have details of an exclusive podcast freeroll, awarding tickets for the forthcoming Turbo Series, and an invitation for listeners to come on the show and review 6+ Hold'em.
Finally, Blair Matheson from Scotland competes for an #EPTSochi satellite ticket in an 'It's a Wonderful Life' themed edition of 'Superfan vs Stapes'. Please rate, review and subscribe to the podcast. For Superfan and 6+ reviewer applications, tag your tweets #PokerInTheEars.
---
Opening a PokerStars account is easy. Click here to get an account in minutes.
---