Thanksgiving is here! A time to be grateful for the people you have in your life and, more importantly, a time to eat and watch TV.
Turkey, stuffing, sweet potatoes, cornbread, mashed potatoes and cranberry sauce… deep breath… And a big slice of pumpkin pie for afters, followed by lots of football with friends and family. That's the tradition anyway. If you want to do things differently this year, we've got you covered. From the world's greatest food, to the most talked-about documentaries, these shows will ensure this year's Thanksgiving is your best yet.
It's all about the food…
The Great British Bake-Off
If you're looking for inspiration for a spectacular sugary treat, or you fancy creating your own baking tournament with friends and family, join Paul Hollywood and a host of utterly charming co-hosts and contestants in the big Bake-Off tent. There's never been a more feel-good cookery show.
Parts Unknown
The untimely death of Anthony Bourdain this year brought a halt to this show after 12 incredible seasons. But his passion for food and sense of adventure are chronicled beautifully across 12 seasons and 103 episodes that will take you round the globe, delving into cultures and cuisines as disparate as Myanmar, Istanbul, Antarctica, Armenia, with the final episode bringing Bourdain full circle, back to the Lower East Side of his hometown New York.
Chef's Table
This one's for the hardcore. You probably won't have heard of the chefs that are featured here – they're far too exclusive for that – but you will definitely learn something. Each episode profiles one super-chef from Massimo Bottura to Jeong Kwan and Ben Shewry, and it will either put you off cooking for life or fire up your inner Blumenthal.
Waiting for family to turn up? Tune into a classic Thanksgiving episode of your favourite sitcom…
Friends (Season 5, Episode 8) – The One With All The Thanksgivings
One of the best episodes from one of the greatest sitcoms of all time is also a Thanksgiving special, which gives you the perfect excuse to crack your Friends box set out. With Ross depressed after a double blow of divorce and eviction, it's time for his friends to make him feel better by recounting their worst ever Thanksgiving memories.
How I Met Your Mother (Season 3, Episode 9) – Slapsgiving
Every Thanksgiving starts off with a big argument but few have a big slap in the face as the centerpiece of the celebrations. This is the first Slapsgiving the HIMYM gang spend together and almost the last for Robin and Ted. Everyone makes up round the turkey and the writers even manage to wring a tear from the viewers with a Major Buzkill joke. And that's not easy. The slap, when it comes, might not be traditional, but it is very funny.
The Simpsons (Season 2, Episode 7) – Bart v Thanksgiving
If you've forgotten just how long The Simpsons has been running, this classic Thanksgiving episode will make you feel very old. Originally broadcast on November 22, 1990, it sees Bart take on the world after being banished to his room ("I hope you're happy, you've ruined Thanksgiving!") – running away, selling his blood and eventually finding the true meaning of Thanksgiving on the family roof. As you do.
Forget the football this year and put on a classic Thanksgiving film instead…
You've Got Mail
Based on an old Hungarian play called Parfumerie by Miklós László, You've Got Mail sees Tom Hanks and Meg Ryan fall in love over email, before they realise they're actually business rivals in real life. The ice only begins to thaw when Hanks helps Ryan out at a grocery line on Thanksgiving Day. Funny, soppy and from an innocent time when the internet wasn't really a thing yet.
Planes, Trains & Automobiles
If you've ever struggled to get home for Thanksgiving, spare a thought for Neal Page (Steve Martin) who runs into John Candy's shower curtain ring salesman Del Griffith in New York City. How hard can it be to get home to Chicago and how long will it take Page to see the person behind the Griffith bluster? Martin and Candy at their best and a true Thanksgiving classic.
Prefer something a bit more cerebral while your food is digesting? Check out these brilliant documentaries…
Making a Murderer Season 2
It's going to be impossible to go anywhere near the water cooler at work if you're not up to speed with the most talked about docu-series this year. The original Making a Murderer made a very unlikely star of Steven Avery, a twice-convicted, once-exonerated man who served 18 years of a 20-year sentence before DNA testing led to his release. He was arrested and convicted for another murder two years later and this second season delves into the aftermath, with Avery still incarcerated and his lawyer Kathleen Zellner trying to dismantle the state's case against him.
Kid Poker
Watch it on Netflix now
You might have heard of Daniel Negreanu, the Ambassador who has won just shy of $40million in live tournament cashes, but how much do you really know about him? This feature-length documentary charts his journey from the pool halls of Canada to the high-stakes card rooms of Vegas. It might not teach you how to play poker, but it's an inspiring journey that's a must-watch for anyone interested in the game and its strategy. "This is a story of clear intention and determination, in that the odds were stacked against me, especially in the early years," Negreanu said. "I want this to be an inspirational film, so that when people watch it, they feel they can get back on the horse and pursue their dreams too."
Alternatively…
The Haunting of Hill House
If you're looking for something different this Thanksgiving and you don't mind things that go bump in the night, this is a brilliant new series based on the 1959 novel of the same name by Shirley Jackson. That was said by many, including Stephen King, to be one of the scariest books ever written, and the master of horror has hailed the new TV show as "a work of genius". He's bang on and it's the perfect antidote to the sugary goodness everyone else is watching this time of year.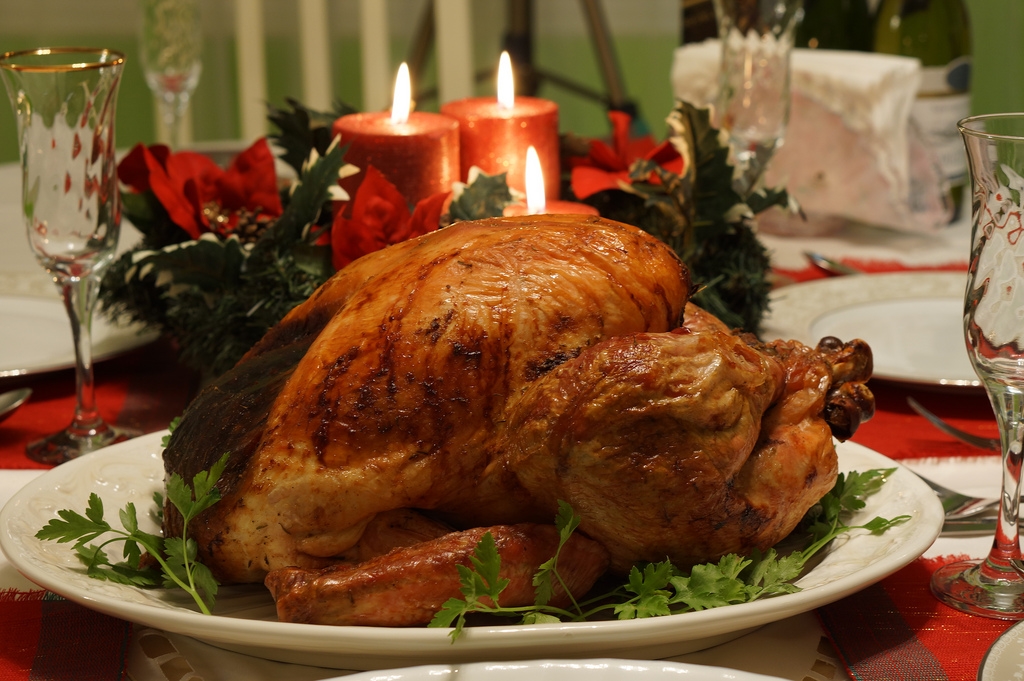 Have a lovely Thanksgiving…