First Purchase Value-added Play Money Chip Bundles!
We're giving first-time Play Money chip buyers the chance to get even more bundle for their buck. If you're a Play Money player, and have never purchased chips in the past, you can take advantage of a host of enhanced offers, including 1 Million chips for just $1.99!
See below for the full range of value-added chip bundle offers available.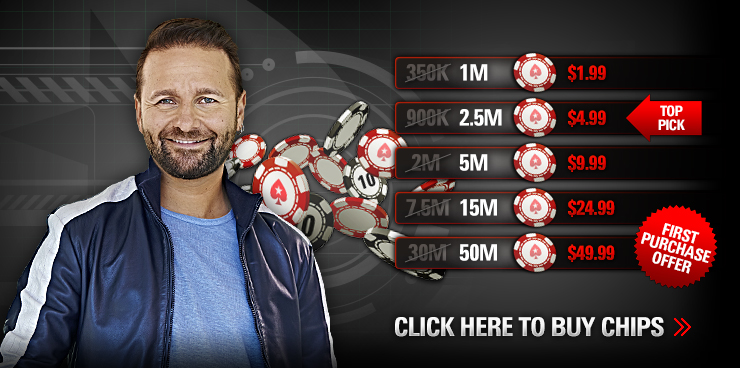 Purchase your chosen chip bundle today and challenge Play Money's biggest stakes, learn a new format, or just have fun at the tables.
How do I purchase Play Money chips?
Every player receives 1,000 Play Money when they register with PokerStars, but you can buy more chips by purchasing bundles through the PokerStars lobby.
If you're using the current PokerStars software, just head to 'Requests' > 'Buy Play Money Chips' from the main menu, and chose your favorite bundle. For those using PokerStars 7 software, go to 'Cashier' > 'Buy Play Chips'.
You can purchase your chips using a wide range of payment methods, including VISA, MasterCard and PayPal. See the Buy Play Chips page for more details, or contact support@pokerstars.eu should you need assistance.
Please Note: This offer is exclusive for Play Money players who are yet to make a chip bundle purchase. Real money players are excluded from this offer. Once you've made your purchase, the full chip bundle will be credited to your account within 48 hours. This offer is only valid to players who are contacted by PokerStars via email, and will expire within seven days of email delivery.