André Coimbra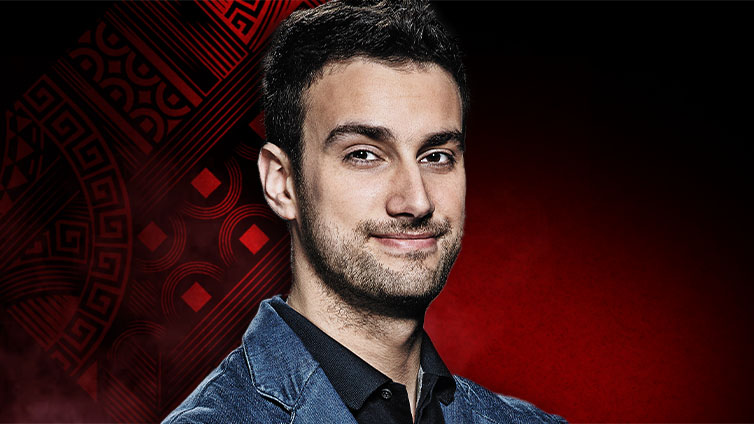 André Coimbra was inspired to start playing poker by David Williams. Having heard about his success, André was inspired to go out there and learn more about the game. Buying books, reading forums, and quickly discovering the joys of the game. He's now thrilled to be a member of the Team PokerStars Online Pro and is thankful for David for inspiring him to make it here.
---
His personal highlight was the first time he made the Supernova Elite at PokerStars. He was the first Portuguese person to achieve the goal and something he proudly shared with his family and friends. As well as being his country's first to make the Supernova Elite, he managed to turn $100 into $70,000 in 2013 – playing in tournaments before donating it all to charity. What a lovely gesture!
A previous member of the PokerStars Pro team, André is coming back with plenty of big aims. Wanting to reach 1 million followers on his social media networks, 1k average audience on his streams and eventually win a big live tournament. It's great to welcome him back to the team!
His best streaming moment to date was finishing 2nd on the TRIO series Main Event last year. With thousands watching and it being André's biggest score in a Poker tournament, it's easy to see why. With technology by his side now and able to enjoy the MTT format, he is aiming to continue and build his streaming community – something that is a passion of his.
Away from the tables, other passions of André's are spending time with his wife and duagher, his friends as well as continuing to learn new skills. He also was 2009 World Champion for Magic: The Gathering (MTG). As well as having graduated in a degree from Computer Science. With his love of maths being a strong reason behind his enjoyment of Poker.
You can find André on the tables at acoimbra.