Georgina James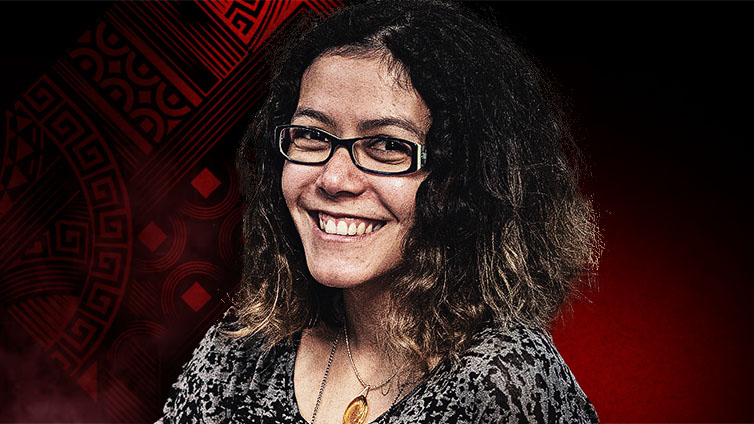 Georgina started playing poker after discovering the game on Twitch. Starting out with enjoying EPT coverage, and playing Home Games with friends from University, she quickly grew her love for the game. Little did she know then that she'd grow into a professional poker player, but here she is. A highlight she's rightly so proud of.
---
Being able to travel and commentate at live events is a part of the role she specifically enjoys, including at EPT Prague. Georgina hopes one day to play in a big event like an EPT one day… maybe even the PSPC? With her streaming, she's hoping to continue to grow a community that helps and supports each other. Inspiring others to fall in love with the game of Poker, just like she did.
Now she's a member of Team PokerStars Online Pro, she wants to showcase the best of Poker and the best of community. That sense of togetherness and friendliness is something Georgina James makes a real effort in bringing. And the Twitch Chat and Community is what excites her most. In fact, some of her best friends originate from it!
Her streaming all started when she noticed a Platinum Pass was up for grabs in a competition. It looked like fun and Georgina quickly discovered how fun it was. Her best moment doing so was giving out 2 Platinum Passes through the DareToStream competition. Many of those that entered are still streaming now and that gives Georgina a real sense of pride – it's more than she could have ever hoped for. Especially as her streams are all about having fun and being relatable to her audience.
Having graduated with a Masters in Mechanical Engineering from the University of Bath, Georgina quickly decided to take up Poker after leaving her Business Improvement Manager role behind. When she's not at the tables, she's a fan of video games, anime and enjoying time to relax.
You can find Georgina on the tables at GJReggie.