Jeff Gross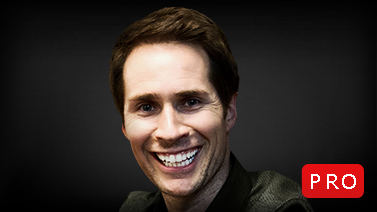 Like many successful poker players, Michigan native Jeff Gross first honed his competitive edge in a different game before falling in love with poker. Although in his case it wasn't StarCraft or Magic: The Gathering that fostered a passion for strategy and elite competition, but the rather more physical game of soccer. Jeff's been playing his whole life, including four years playing at the D1 level at the University of South Carolina.
---
And it was during his time studying at University that he was first introduced to poker. Inspired by watching the World Series, Jeff and a group of friends started playing poker in between training sessions, and it wasn't long before Jeff noticed he had a natural talent for the game. An aptitude for math, a few carefully chosen textbooks and some late nights watching the likes of Daniel Negreanu and other high rollers play on TV, and Jeff was set on the road to poker stardom.
Jeff enjoys playing Hold'em cash games and tournaments, and since going pro has notched up some notable successes - both live and online. He has made numerous final table appearances at the World Series, including narrowly missing out on a bracelet with a runner-up finish in 2011, as well as final table finishes in SCOOP and WCOOP events.
As a friend and former roommate of Olympic legend Michael Phelps, Jeff has seen first-hand what it takes to become a world number one, and has taken those lessons on board in terms of work ethic, determination and passion. Jeff's extensive poker-streaming and v-blogging have raised his profile in the worlds of poker and e-sports, and his efforts to keep the game fun and enjoyable have seen him amass a small army of fans and subscribers in the process. Becoming a member of Team PokerStars Pro was a natural step for someone so passionate and positive about bringing poker to new audiences.
Career Highlights
| Event | Date | Position | Prize |
| --- | --- | --- | --- |
| 2017 SCOOP No Limit Hold'em $1,050 Phase tourney | May 2017 | 8th | $83,821 |
| 2016 PCA No Limit Hold'em $25,000 | January 2016 | 12th | $88,020 |
| 2015 WSOP No Limit Hold'em $2,500 | June 2015 | 6th | $86,601 |
| 2013 WPT Premier League Season VII NLH $125,000 | November 2013 | 2nd | $274,000 |
| 2013 WPT Alpha 8 No Limit Hold'em $100,000 | August 2013 | 3rd | $414,770 |
| 2012 WPT No Limit Hold'em $3,500 | November 2012 | 3rd | $317,450 |
| 2011 WSOP No Limit Hold'em Shootout $5,000 | June 2011 | 2nd | $269,742 |
| 2010 WSOP No Limit Hold'em $1,000 | June 2010 | 5th | $109,621 |
| 2009 WCOOP No Limit Hold'em $530 | September 2009 | 8th | $37,314 |