Victor Ramdin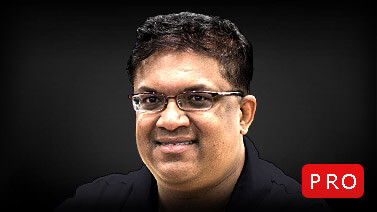 Victor Ramdin was born in Guyana, and later spent time living in The Bronx. Before finding fame as a poker player, he successfully ran several shops in New York and also invested in real estate. While hanging out with friends in a bar several years back, Victor noticed that some of them were playing poker. Intrigued, he asked if they would teach him to play and instantly became hooked. It wasn't long before Victor took his new hobby way beyond playing in a bar against his buddies.
---
He found success from the moment he started playing in live tournaments. In 2003, he entered his first World Series Main Event and finished in 29th place. The small cash of $35,000 was insignificant, but it allowed Victor to prove to himself that he had what it takes to play poker full time. Later that year, he entered the $10,000 main event of the Showdown at the Sands festival and finished in 3rd place, taking away over $200,000. Victor continued to cash in several events, before finally securing his first major victory in 2004. At the WPT Foxwoods Poker Classic, he triumphed over a field of 431 players to win a massive $1,331,889. Just a few days later, Victor went to Vegas to enter the WPT $25,000 Championship event and finished 11th, adding a further $146,460 to his lifetime tournament winnings. In 2007, he made it to his first WSOP* final table, finishing 9th in the $1,500 Limit Hold'em Shootout event. He also made a good run at the 2008 PokerStars Caribbean Adventure (PCA) Main Event, cashing for $40,000 after being eliminated in 25th. He cashed twice more at the 2011 PCA, including a win in a side event for $49,000, and then took down The Big Event Main Event in Los Angeles for another huge cash of $500,000. Victor also plays the biggest tournaments online at PokerStars, and won a $109 rebuy event in 2013.
When he's not playing poker, Victor dedicates much of his spare time to Guyana Watch, a medical outreach program for children in his native Guyana. He also enjoys playing 4-ball billiards, 8-ball pool, darts and cricket. He still owns the chain of New York-based stores and continues to invest in the real estate business.
With an impressive list of achievements at the tables and his vast charity work, Victor is a great ambassador for the game of poker. Expect to see him win even more titles in the future. He currently resides in Toronto, Canada, where you can find him playing online with the Stars ID 'VictorRamdin'.
Victor Ramdin Pictures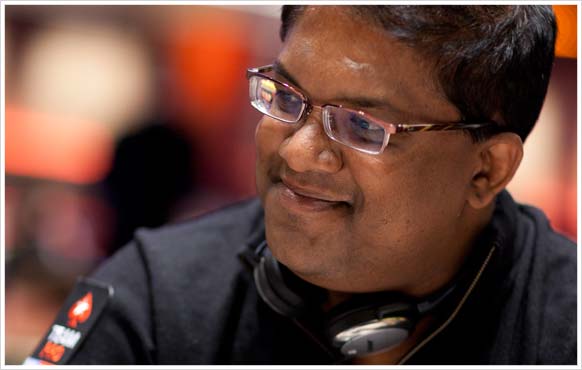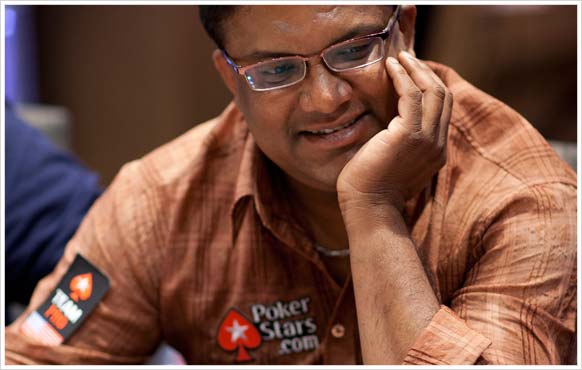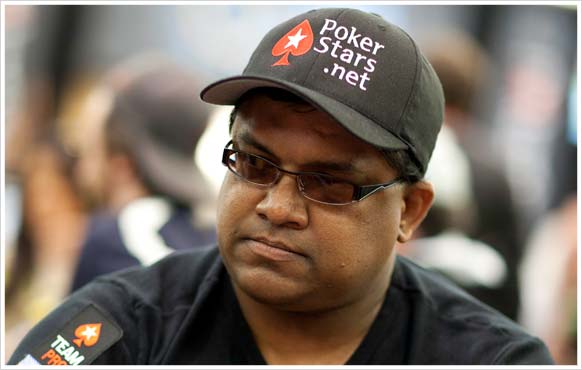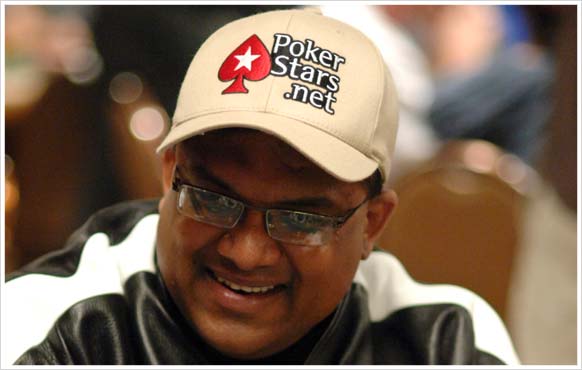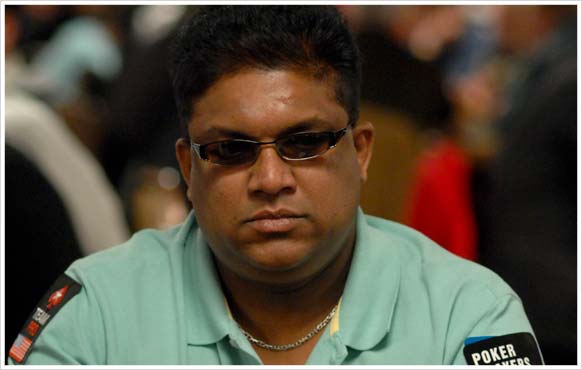 Career Highlights
| Event | Date | Position | Prize |
| --- | --- | --- | --- |
| The Big Event Main Event | March 2011 | 1st | $500,000 |
| PCA $1,500 No Limit Hold'em | January 2011 | 1st | $49,790 |
| 2008 WSOP* $10,000 Main Event | July 2008 | 64th | $96,000 |
| 2008 WSOP* $1,500 H.O.R.S.E. | July 2008 | 7th | $32,992 |
| EPT 2008 PokerStars Caribbean Adventure | January 2008 | 25th | $40,000 |
| 2007 United States Poker Championship | October 2007 | 5th | $71,586 |
| 2007 WSOP* $1,500 Limit Hold'em Shootout | July 2007 | 9th | $6,634 |
| WPT $25,000 No-Limit Hold'em Championship | April 2006 | 11th | $146,460 |
| WPT Foxwoods Poker Classic $9,700 Main Event | April 2006 | 1st | $1,331,889 |
| 2004 World Poker Finals | October 2004 | 1st | $65,200 |
| Showdown at the Sands $10,000 Main Event | November 2003 | 3rd | $203,700 |
| Orleans Open Omaha Hi/Lo | July 2003 | 1st | $24,550 |
| 2003 WSOP* $10,000 Main Event | May 2003 | 29th | $35,000 |